Posted by Reese
on 2009-02-04 @ 12:49pm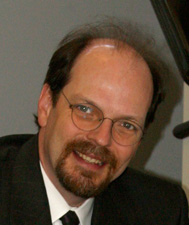 When you want to learn to be a plumber you apprentice with a master plumber.  When you want to be a blacksmith you apprentice with an experienced metal worker.  When you want to make good Pegus you seek the wisdom of Doug Winship.  Doug is known in cocktail circles for his website, The Pegu Blog, through which he explores all manner of cocktail topics.  This month Doug is focusing his efforts on Tiki drinks which is, as always, proving to be both entertaining and educational.  In conjunction with his cocktail efforts Doug heads Killing Time, Murder Consultants.  Quite an ominous name for a very fun company.  Killing Time offers "custom, unforgettable, murder mystery entertainment events to corporate and private clients."  Sounds like a damn fine time to me.
Knowing that a master existed I began my harrowing training regimen.  Picture a scene from Karate Kid only with me, a well rounded (physicall) geek, standing on one foot atop a pole embedded in the sand.  Each moment requiring the utmost of concentration lest I fall to my certain death.  Ok, let's face it, it wasn't at all like that.  But I did email Doug and he quickly offered up his Pegu secrets.  The first key lesson to be learned was the proper pronunciation of Pegu.  Pee-zhoo for those of you playing along at home.  Second lesson was the master's recipe which is currently the front runner in my taste tests and his suggestion of Bombay Sapphire works wonderfully.  I'll give you the full run down at the end of the week.
Pegu (Doug Winship)
3 parts Gin (1 1/2 oz Bombay Sapphire)
1 part Cointreau (1/2 oz)
1 part Lime Juice (1/2 oz)
2-4 Dashes Angostura Bitters
1/2 Egg White [Optional - Smoother but less subtle]
My sincere thanks go out to Doug for pointing me in the right direction this week. Much appreciated.