Posted by Reese
on 2008-07-31 @ 05:15pm
I whipped up an Embury Old Fashioned on Monday evening.  Despite the variables in the recipe the drink turned out to be very good.  I chose to go with the following quantities:
Embury's Old Fashioned:
2 oz Eagle Rare Bourbon
1 tsp Simple Syrup
3 Dashes Angostura Bitters
Twist of Lemon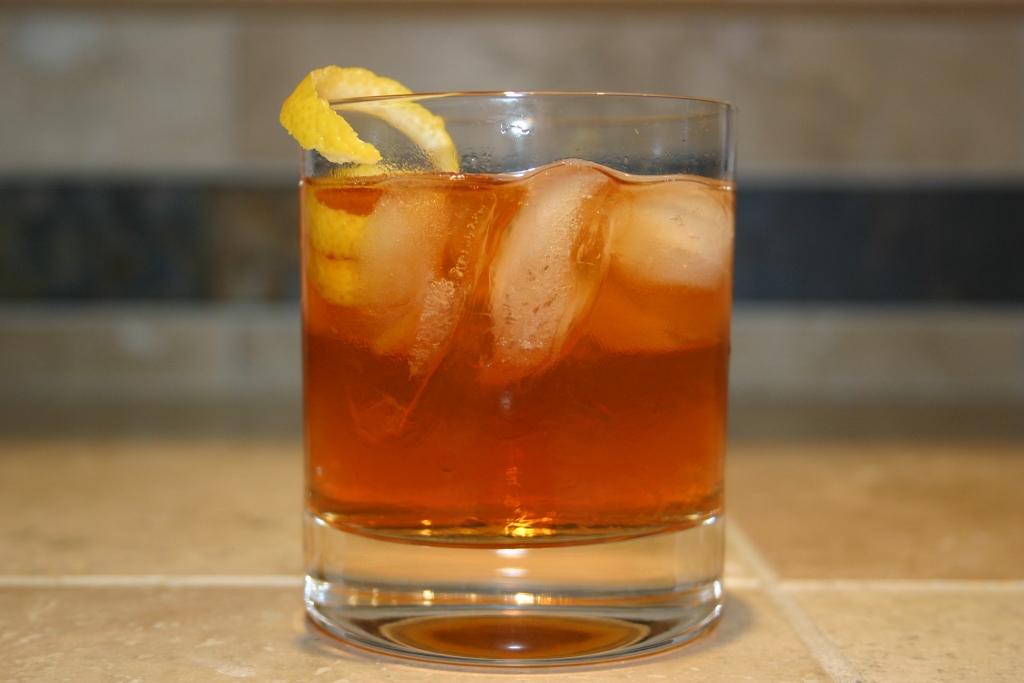 Embury got this one right.  Unlike his other recipes I don't have to change this recipe much to make the cocktail I'm looking for.  I like my Old Fashioned slightly sweeter, but not too much.  Also, I like the amount of bitters in this recipe, but I really like the flavors that the Fee Brother's bitters add, so I'm thinking a mix may be in order.  Finally, the lemon twist isn't adding much other than a nice bright color.  After watching Robert Hess' great video on the topic I agree that an orange twist would compliment the sweet flavors in this cocktail better than lemon.  Given these considerations, here is the Old Fashioned that I made Tuesday night.
Reese's Old Fashioned (Attempt 1):
2 oz Eagle Rare Bourbon
3 tsp Simple Syrup
1 Dash Angostura Bitters
1 Dash Fee Brother's Bitters
Twist of Orange
Hmmm…still not quite there.  This recipe was a little sweeter than I like.  Probably decrease the syrup to 2 tsp.  Also, as you can see in the picture I've started using my Tovolo Perfect Cube ice cube trays.  I'm using filtered water to make the ice, but I'm still getting some cloudiness.  Look for more on my quest for perfect ice in the coming weeks.