Posted by Reese
on 2009-04-13 @ 01:07pm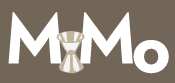 This month's Mixology Monday is being hosted by Tristan at the Wild Drink Blog.  Thanks in advance Tristan!  This month MxMo takes a look at twists on the classics.
In Tristan's words:
This month's Mixology Monday is all about twists on classic cocktails, that for one reason or another do an even better job than the drinks upon which they are based.

This could be as simple as a classic Margarita with a dash with a special touch that completes it, or maybe as complicated as a deconstructed Hemingway Daiquiri with a homemade rum foam/caviar/jus/trifle. It might be taking a classic like a Manhattan and using Tequila instead of Bourbon?
Before I get in to the meat of this post I have an admission to make.  I'm a chile head.  There, I've said it.  If it's tasty, chances are I've seriously contemplated whether it could be made more tasty with the addition of some kind of chile.  Green chili?  You better believe that's better with more heat.  Camembert on french bread?  You know what makes that better?  A little peach habanero jam.  So why not cocktails?
I'm not alone in my pondering of fiery libations.  When I decided I wanted to craft my own bitters I started looking for recipes and stumbled upon Charles Baker's recipe for Hellfire Bitters, kindly posted here by Erik Ellestad.  Now we were starting to talk my language.  I whipped up a batch and have since been applying them, carefully mind you, to some cocktails with varied results.  Check back later this week for my modified recipe and the results.
As for cocktails, I've found these bitters work particularly well in a Margarita or in the case of this week a Daiquiri.  The topic of Thursday Drink Night (TDN) this past week was Mount Gay Extra Old and since I seriously love a nice daiquiri I decided that would be the starting point for my submission.  I had something come up and didn't get a chance to offer my submission on Thursday but it really did turn out tasty and works great for this MxMo, so here you go.
Fire Island Daiquiri
2 oz Rum
1 oz Lime Juice
1/4 oz Simple Syrup
1/4 oz Grenadine
2-3 Dashes of Hellfire Bitters
1) Combine ingredients in a shaker over ice
2) Shake until well chilled (~30 seconds)
3) Strain and serve up or on the rocks
Some quick comments.  First, my original batch of hellfire bitters are a little weaker than I would like so I use more like five dashes.  I've got a second batch brewing though that should remedy this problem nicely.  Which brings my to my second point.  If you don't have hellfire bitters laying around you could easily mix this drink without them.  The grenadine adds a nice subtle fruit flavor and makes the drink nicely colorful (or is that colourful ;).  Third, use whatever rum you'd normally use for a daiquiri.  You certainly know your tastes better than I do.  That said, the Mount Gay Extra Old is crazy delicious and worked wonderfully in this cocktail, albeit a bit extravagent.  Finally, I like this drink served on the rocks as it increases the water content which can mellow the heat if need be.