Posted by Reese
on 2008-10-19 @ 08:55pm
Today Jennifer and I toured Churchill Downs.  When we arrived we took a quick walk through the museum then took the standard 30 minute tour that comes with museum admission.  The museum itself was a little less interesting than I had anticipated, but the quick tour was nice.  Following the quick tour we went on a Behind the Scenes tour of the race course.  This tour was fantastic!  We were able to see inside the jockey's quarters, saw both of the Millionaire rooms and even got to check out the track announcers booth and press area.  All very interesting.  From up there you have a spectacular view of the race track and grounds and can really get a feel for what goes on behind the scenes on race day.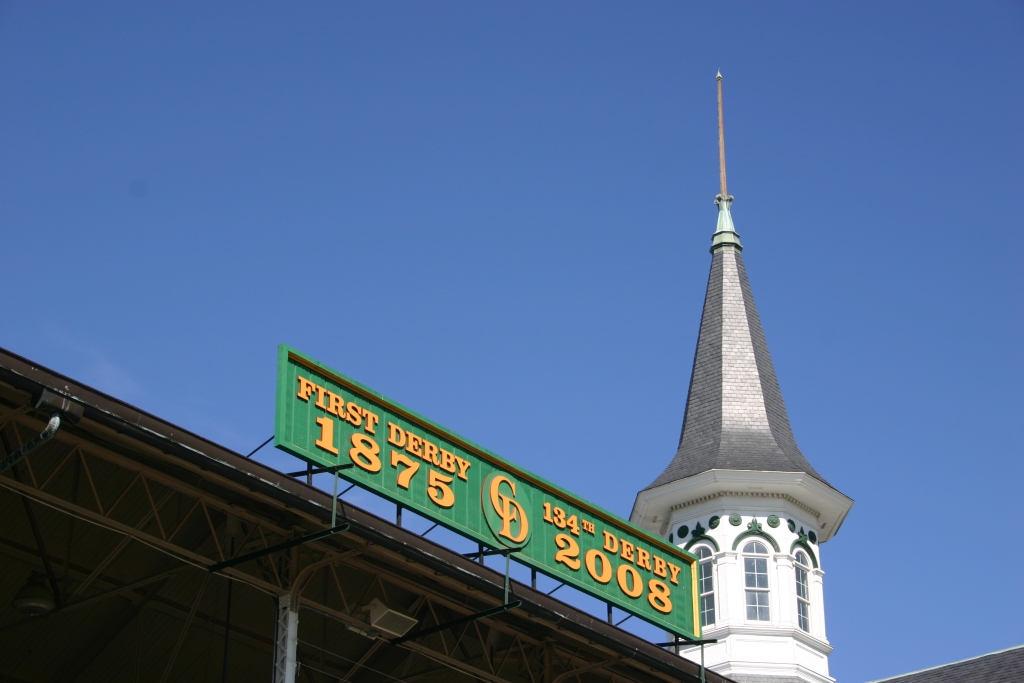 Next weekend is the first race of the season for Churchill Downs so today the track was pretty empty, save the few people enjoying some OTB.  I can only imagine what the track must be like on Derby Day when our tour guide said they'll have upwards of 150,000 people in the stands and the infield.  In honor of this amazing race, this week we're going to feature the Brown Derby Cocktail.  To begin the investigations we'll be using the recipe listed on the Splendora website.
Maker's Mark Brown Derby Cocktail
[Ingredients]
2 oz Maker's Mark Whiskey
1 tsp honey
Splash grapefruit juice
[Directions]
1) Combine all ingredients in a cocktail shaker
2) Shake with ice
3) Strain into a cocktail glass
Why didn't we go with the Mint Julep, you ask?  Because we have grand plans of investigating that particular cocktail during Derby week 2009, so stay tuned.