Posted by Reese
on 2014-05-01 @ 08:45am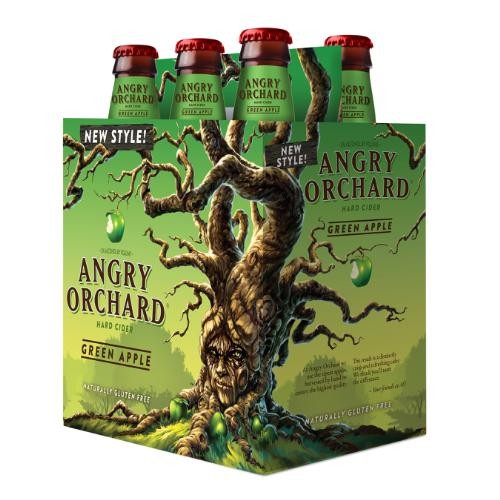 It's no secret that I'm a huge hard cider fan.  My friend and college roommate Ted first introduced it to me and to this day calls it "the gateway beer".  While I didn't agree at the time (see my early post on beer) I'm starting to come around to the idea now.  But, no matter my take on beer at the time, I was hooked on cider from the start.
In the last few years we've seen the cider market in the US grow like kudzu and Angry Orchard is one of the newer kids on the block.  They certainly know their cider though.  Most of their ciders tend to be on the sweet, but not cloying, side and their newest flavor, green apple, follows suit.
It has a bright, crisp flavor with the distinct tannic notes you get from the peel of a green apple.  In addition to the tannin there is the unmistakeable flavor of tart green apples. The finish is quick and light and there is no aftertaste.  Overall this is a great summer cider and I could see myself drinking quite a few.  Knowing that the only ingredients are their blend of apples and yeast makes it all the better.
---
† The product reviewed here was provided to me as a free sample. If you're wondering what that means check out my sample policy.