Posted by Reese
on 2008-06-21 @ 08:00am
The first cocktail we're going to investigate is one of the Six Basic Drinks identified by David A. Embury in his classic cocktail book The Fine Art of Mixing Drinks, namely The Sidecar.  Over the next six weeks we're going to discuss each of Embury's basic drinks, one per week.  Each of these cocktails requires different ingredients and plays upon the uniqueness of each's base spirit.  As such, these will be a good starter set of cocktails to begin building your bar and collecting the tools needed to craft fine cocktails.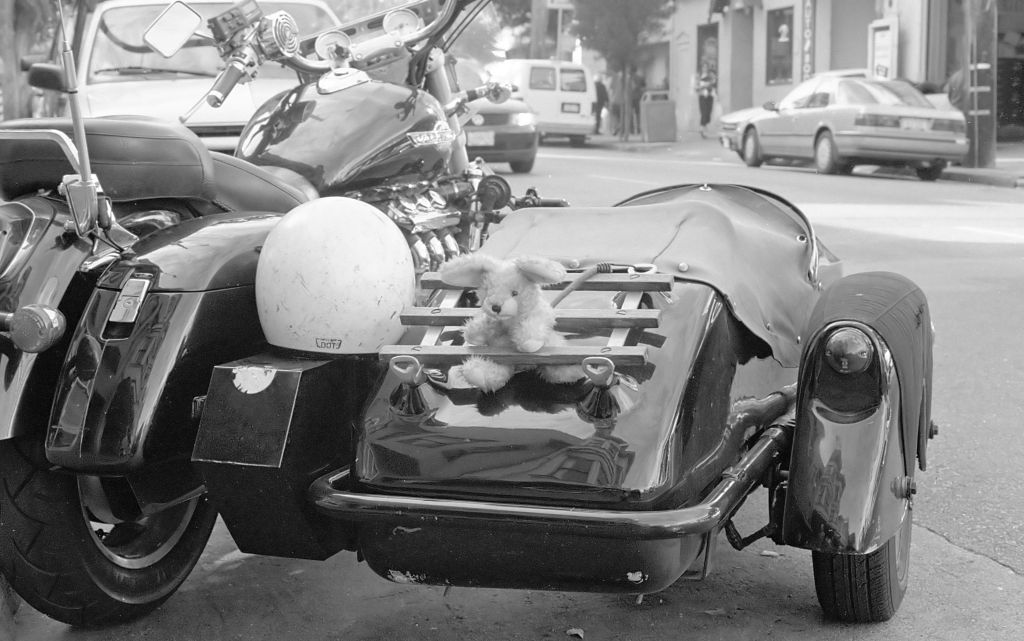 Wikipedia points out the origin of The Sidecar is unknown, but mentions the story that Embury claims is true.
"It was invented by a friend of mine at a bar in Paris during World War I and was named after the motorcycle sidecar in which the good captain customarily was driven to and from the little bistro where the drink was born and christened." – David A. Embury, The Fine Art of Mixing Drinks
Now, whether this story is true or not is anyone's guess.  More likely is the origin that Robert Vermiere includes in his book, Cocktails: How to Mix Them.
"This cocktail is very popular in France. It was first introduced in London by MacGarry, the celebrated bar-tender of Buck's Club."
This version seems much more likely to me.  But, true or not, I like the story of an Army Captain being driven to the bar in a sidecar to get his favorite Brandy drink.  So, as only seems fitting, the recipe we'll start our investigation with is Embury's own recipe as listed in Difford's Guide to Cocktails #7.
Embury's Recipe for The Sidecar*:
2 oz Brandy
1/2 oz Lemon Juice
1/2 oz Cointreau
* As per Difford's Guide to Cocktails #7
The ingredients you'll want to pick up for this cocktail are as follows.
Ingredients:

Brandy or Cognac

Lemons (1 large lemon will usually give ~1oz)

Triple Sec (Preferably Cointreau)
Both Brandy and its more elegant sibling Cognac can be used to make this cocktail.  But keep in mind that the Brandy will be a major flavor component in the final drink so get something you wouldn't mind drinking straight.  Same can be said for the Triple Sec (Cointreau is simply a top shelf Triple Sec).  However, its presence is less pronounced due to the fact that we're using such a comparatively small amount.
You'll also need a few basic tools to make this drink.
Tools:
Cocktail Shaker

Strainer

Cocktail (Martini) Glass

Measuring Device (Jigger)
We'll report back throughout the week on our investigations and on Friday we'll summarize our findings and our favorite recipes.  Until then, enjoy your cocktails.