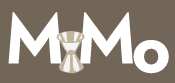 The topic of this month's Mixology Monday is Spice and Craig over at Tiki Drinks and Indigo Firmaments is kind enough to host this shindig.  Let's not beat around the bush, cocktails are amazingly tasty, but like food some times they need a bit of spice to make them truly incredible.  Cocktail bitters provide that bit of spice.  We all know and likely have on our shelves many of the commercially available varieties like Angostura, Peychaud's, Fee Brothers, etc.   However, like lots of commercially available products, those that you can make at home can be even better than what can be purchased.  Robert Hess, AKA Drinkboy, in his search for a replacement for the long gone Abbott's Bitters created Hess House Bitters.  Robert says that his bitters "missed that mark, but was still pretty good."  I'd have to say that I agree completely they are very good.  So on to the making.  The recipe I used is a combination of Robert's original post on The Webtender Forums and his later post on the Drinkboy MSN group.
House Bitters
8 cups rye (Old Overholt)
3 tsp dried gentian
1 cup ginger (julienne)
1/4 cup whole cloves
6 Tbs cardamom pods (cracked)
8 whole star anise
16 sticks cinnamon
4.5 cups Water
1.5 cups Sugar

• Place all ingredients, except for the sugar and water, into a large mason
jar and seal. Store for 2 weeks, shaking the jar once a day.
• Strain the liquids/solids mixture through cheesecloth. Squeeze hard to
extract as much juice into the reserved liquid as possible.
• Place the dry ingredients into a saucepan and add the water. Bring to a
boil, and then turn the heat down and simmer, covered, for 10 minutes.
• Allow to cool completely, then pour the water and solid mixture into another
mason jar. Store for 1 week, shaking the jar once a day.
• Strain the water mixture through cheesecloth. Discard the solid ingredients,
and add the water to the previously reserved alcohol.
• Put the sugar into a small non-stick skillet and stirring constantly over a
medium-high heat, allow the sugar to melt and then turn to a rich brown color.
Quickly remove from heat and allow the melted sugar to cool for a couple of
minutes.
• With the sugar still slightly warm, pour it into the water and alcohol
mixture. It will probably crystallize at this point, but with continued
stirring it will eventually dissolve.
• Allow this mixture to rest for a couple of days, then skim off anything that
rises to the surface, and gently pour (or siphon) the clear liquid from the
top into another container, trying to avoid as much of the sediment on the
bottom as possible.
• Measure the amount of liquid you now have, and add half that same amount of
water.
The only ingredient that was a bit hard to locate was gentian (the bittering agent).  After a bit of asking around I found a local spice/herbology shop that had it on hand.  Ingredients in hand I was on my way.
The initial steeping time went quickly and the smell that emanated from the jar was incredible.  You could really smell the cardamom and ginger going to work on the rye.
After nearly burning the sugar and filtering the finished bitters they were ready for bottling.  A word on the sugar, take it very slowly and remember that your pan will retain some heat so take them off the heat slightly before you think they're done.  As soon as you pour the sugar into the cold liquid they solidify but some heavy shaking will dissolve them in no time.  As you can see from the image above I ended up with about 2.5 liters of finished bitters.  If anyone would like to try some please drop me an email I'd be happy to send you some.
The finished bitters have a wonderful spicy flavor full of cinnamon, cardamom and ginger.  The anise and cloves are certainly present but not as forward as the other flavors.  The nearly burnt sugar provides a nice sweetness and carmel flavor.  Finally the bitterness is just where you want it to be.  My favorite use thus far has been in a whiskey sour.  I had a great time making these bitters and have grand plans for making more, which as you can see above started with a batch of Hell Fire bitters, but I'll save those for another post.
[Edit: 2008-12-15 – Added MxMo Logo]