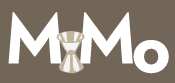 This month's Mixology Monday, the 51st if you're keeping track, is being hosted by none other than the wisdomed Pegu sage, Doug Winship of The Pegu Blog.  If you're unfamiliar with MxMo let me catch you up quick so we can get to the important task of drinking.  MxMo is a monthly event where cocktail bloggers worldwide focus on one ingredient (picked by the host) around which to create a cocktail.  This month's topic of choice is the ubiquitous lime.
There are of course a large number of cocktails that rely on the lime.  The Daiquiri.  The Dark and Stormy.  My perennial favorite, the Gin and Tonic.  I could go on, but there is one particular cocktail that I have to think pops in to most everyone's head when they think of limes.  I'm talking about the Margarita of course.  Clearly I couldn't simply remake the Margarita recipe I've made in the past.  Some innovation that would be.  No, I had to do something a bit more interesting.
If you've been reading this blog for a while you know I have a love for chiles, even in my cocktails.  I've made a couple batches of spicy bitters and I've crafted a couple cocktails based around them.  I've even made a previous MxMo cocktail using them.  For this MxMo I wanted to apply what I've learned from these experiments to craft the ultimate fiery Margarita.  So, without further ado, I present to you the Noon Day Sun Margarita.  It's hot, but in all the right ways, much like hot sun on a tropical beach.
Noon Day Sun Margarita
2 oz Silver Tequila
1 oz Lime Juice
1/2 oz Cointreau
1/4 oz Agave Nectar
1/4 oz Orange Juice
Dash of Coronal Bitters
1) Rim a glass with salt, if desired
2) Combine ingredients in a shaker with ice
3) Shake until well chilled
4) Strain into an ice filled glass
I leave it to you to decide how much of fire you add with the Coronal Bitters.  For me, I like the heat at a level where you just get a lingering warmth on your tongue and a tickle in your throat.  Next, I really like the agave nectar in this recipe.  It bumps up the agave flavor from the tequila.  Finally, I really like the orange flavor that the Cointreau brings to the party.  So, to keep that theme going, I added a touch of orange juice.  I really like the addition.  Even if you decide to omit the spicy bitters this Marg is delicious.