Posted by Aaron
on 2008-08-09 @ 11:06pm
In honor of the Beijing Olympics we have decided to declare this week to be Tiki week at CocktailHacker.com … Now, what exactly do high-octane, super-sweet cocktails have to do with the Beijing Olympics, I am not entirely sure, but the important thing to remember is that it is now officially Tiki week at CocktailHacker.com.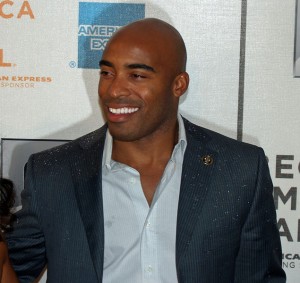 In honor of Tiki Week at CocktailHacker.com, we will be mixing it up a little, instead of investigating one cocktail, we will post several different cocktail recipes, along with our tasting notes, and any modifications we might have made, throughout the week.
Tiki drink "culture" is dominated by two imposing figures, Trader Vic and his friendly competitor Donn "the Beachcomber" Beach.  The rivalry that existed between these two individual competitors lead to a great deal of secrecy, resulting in a wide variety of recipes for each cocktail.  We will discuss this rivalry further in the coming week.
To get the week rolling:
The Mai Tai:
[Ingredients]
1 oz Gold Rum
1 oz Dark Rum
1 oz Triple Sec
1/2 oz Lime Juice
1/2 oz Orgeat Syrup
Garnish: Maraschino Cherry, Pineapple, Mint Sprig
[Directions]
1) Shake all the ingredients in a shaker with ice
2) Strain into an old fashioned glass over crushed ice
3) Garnish with fruits and mint
4) Serve with a straw
Or, try one of the many variations.
Yeah, I'm totally drinking with Michael!