Guest post by Elisabeth, Cocktail Hacktress in training.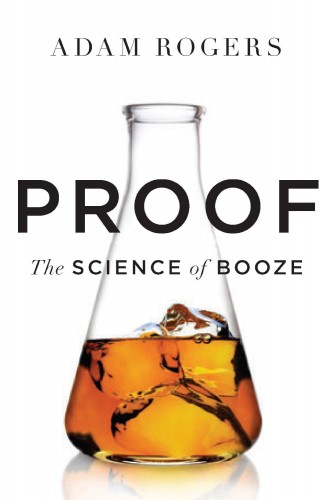 Reese recently passed me a book to read entitled Proof: The Science of Booze by Adam Rogers.  Being a little bit of a bookworm, I picked it up and started reading almost immediately.  Proof follows the story of alcoholic beverages from a scientific perspective. The book can be fairly technical, including discussions of yeast strains, chemical compounds and the details of your body's reaction to a rough morning after drinking. But, as a chemist, I found it to be very entertaining.  I liked that it went far enough beyond the surface details that I felt scientifically satisfied (azeotropes!), but not so much that it wasn't a relaxing read.
This book would definitely appeal to you if you are inclined to delve into the world of science in your everyday reading.  There are entertaining stories for all, even if you don't tend towards science.  My favorite chapter was the distillation chapter which had a great humorous tone in places and I believe everyone should know the result of the scientific study from the 1920's on the "Effect of Dilute Alcohol Given by Rectal Injection During Sleep". Seriously, Harvard?
Consider putting this on your Christmas list for yourself or giving it your buddy from the lab who brews on the side.
---
† The product reviewed here was provided to me as a free sample. If you're wondering what that means check out my sample policy.