Posted by Reese
on 2008-06-17 @ 08:25pm
Welcome to CocktailHacker.com!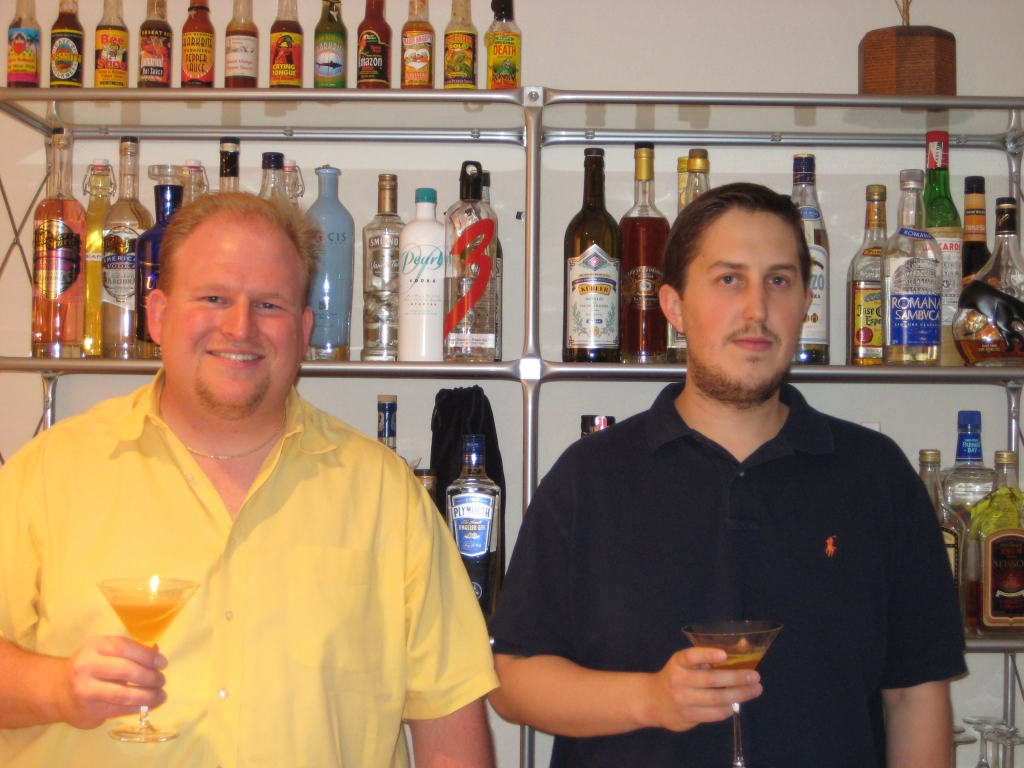 This is the first of what is sure to be many posts about spirits, recipes, ingredients, tools and all manner of things cocktail related. Aaron and I (Reese) started our cocktail journey quite slowly while in college. In the last couple years things have begun to get more interesting. Our recipe choices are getting broader, we're expanding our bars greatly, and we're learning about the history of cocktails. We've decided to share what we learn with you, our readers, in hopes that you too can learn more about the world of cocktails and broaden your cocktail repertoire.
We come to mixology from an engineering background and as such plan to take a methodical approach when investigating new cocktails. That said, we are hackers after all, and as such we may also employ some unorthodox techniques and tools when necessary. We intended to cover one cocktail per week in depth, starting with a classic recipe and branching out from there. At the end of the week we'll report back on what worked and what didn't. We'll also be sharing recipes for ingredients such as grenadine, orgeat syrup, etc. Interspersed in all of this will be tool reviews/suggestions, book reviews, spirit reviews and bar reviews. Plus anything else that piques our interest.
Please let us know if there is anything you'd like to see on the site and we'll do what we can to accommodate. Thanks for your interest and happy drinking!