Posted by Reese
on 2008-07-19 @ 09:53am
The Manhattan is like the Martini's deeper more complex brother.  Said to have been created in the 1860's by a bartender named Black at a bar on Broadway, the drink is a simple combination of Whiskey, Sweet Vermouth and Bitters.  This drink is also known by some as a drinking man's cocktail and the king of cocktails.  So, naturally, I'm quite excited to start mixing one up.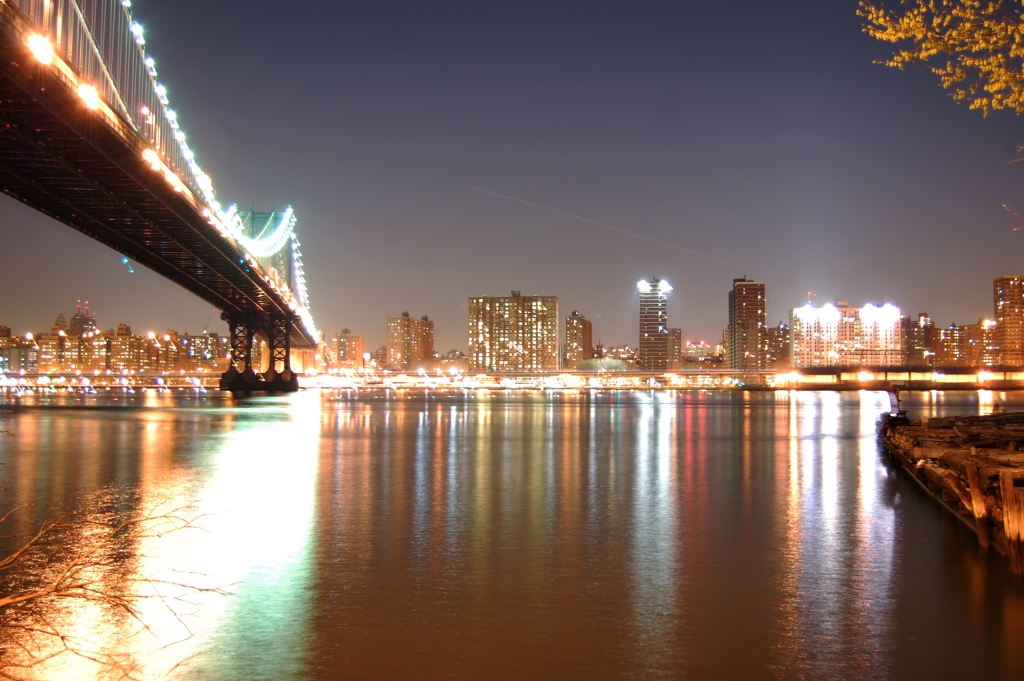 However, I had the most trouble of any of the cocktails we've covered finding Embury's actual recipe.  And since the reprints aren't out yet I was forced to go with the recipe listed on Wlkipedia.  I do this with some trepidation because, as we've seen in past weeks, the recipes listed on Wikipedia are not always what Embury actually listed in his book.  But, seeing as I couldn't find any other references, we'll use this as our starting point.
Embury's Manhattan (as per Wikipedia):
[Ingredients]
2 1/2 oz American Whiskey
1/2 oz  Italian (sweet) Vermouth
Dash of Angostura Bitters
[Directions]
1) Combine ingredients over ice
2) Stir to combine and chill thoroughly
3) Strain in to a chilled cocktail glass
4) Garnish with a maraschino cherry
It's interesting to note, and I'll discuss it more later in the week, that what we know as maraschino cherries are, in fact, nothing like real maraschino cherries as they would have been served when this cocktail originated.
The ingredients we'll be using this week are pretty standard.
Ingredients:

Whiskey (I'd recommend a Rye Whiskey)

Sweet (Italian) Vermouth

Angostura Bitters

Maraschino Cherries

The tools you'll need are nearly an exact copy from last week, minus the zester.
Tools:
Cocktail Shaker (Just the bottom half)

Strainer

Cocktail (Martini) Glass

Measuring Device (Jigger)

Bar Spoon (Or other stirring stick)
Until next time enjoy your cocktails.
[NOTE] I've been asked by a couple people if I'm taking the pictures that go along with the intro posts.  I have to admit that I'm not.  Since we haven't mixed up the cocktail we're covering as yet I don't have pictures to use.  So I turn to Stock.Xchng, a great place for free stock photos.  The pictures in the others posts are all ours though.