Posted by Reese
on 2008-10-11 @ 06:32pm
My week with the Blood and Sand was somewhat underwhelming.  The results of the classic recipe, 3/4 oz each of Scotch, Orange Juice, Sweet Vermouth and Cherry Brandy, is a very tasty cocktail, although not something I'll be craving.  The drink is, not surprisingly, quite sweet; a result of the sweetness of three of the four ingredients.  The drink is also very drinkable, almost too much so, not that that is a bad thing.  The flavors of the Scotch didn't come through as much as I would have liked.  I think the reason behind this is two fold, one the amount of Scotch used and two my choice of Scotch, namely Famous Grouse 12 yo.
The Famous Grouse is a very good blended Scotch in my opinion and a very good product for the money.  However, its flavors are not as strong as a single malt.  With all of that said, the lack of strong Scotch flavor is not at all a problem with the cocktail, just my personal preference and I did find a way to make the cocktail fit my tastes.  I found the second recipe in the Difford's guide aligned this cocktail much more to what I was looking for.
Blood and Sand - Difford's #2
1 1/2 oz Scotch
3/4 oz Sweet Vermouth
3/4 oz Cherry Brandy
3/4 oz Orange Juice
This version is less sweet than the original which I prefer.  Additionally, the Scotch comes through much more.  When I first mixed up this recipe I used 3/4 oz of Famous Grouse and 3/4 oz of Macallan 12yo.  The Macallan was lost in the other flavors of the cocktail and was not worth it.  Some other quick ingredient notes.  I went with Heering as the cherry brandy at the suggestion of Gary Regan and others on the internet.  This is a very good cherry brandy, but very sweet.  I think the cocktail would be fundamentally changed were you to use a dry cherry brandy such as Kirsch.  Could be an interesting expermint though.  As for orange juice, I was a bit on the lazy side and bought a bottle of Simply Orange.  Simply Orange is fantastic orange juice if you've never had it but it lacks tartness.  In the future I'll opt for a tarter/sourer orange juice as I think it will balance the drink better.
The final up rendition of this cocktail I tried was the recipe profferred by Ted Haigh (AKA Dr. Cocktail) in his book Vintage Cocktails and Spirits.  Ted's recipe is pretty straight forward varying the original only by increasing the Scotch and orange juice to 1 oz each.  This recipe produces a much smoother cocktail which is also less sweet.  Both of these aspects are definite plusses.  The Heering in this recipe is still present but not as forward which is nice.  My chosen recipe is a blend of Ted's recipe and Difford's #2.  I keep the increased Scotch amount from Difford's and up the orange juice as in Ted's recipe.  This gives me the best of both worlds.  I get the increased Scotch flavor and the decreased sweetness, just right.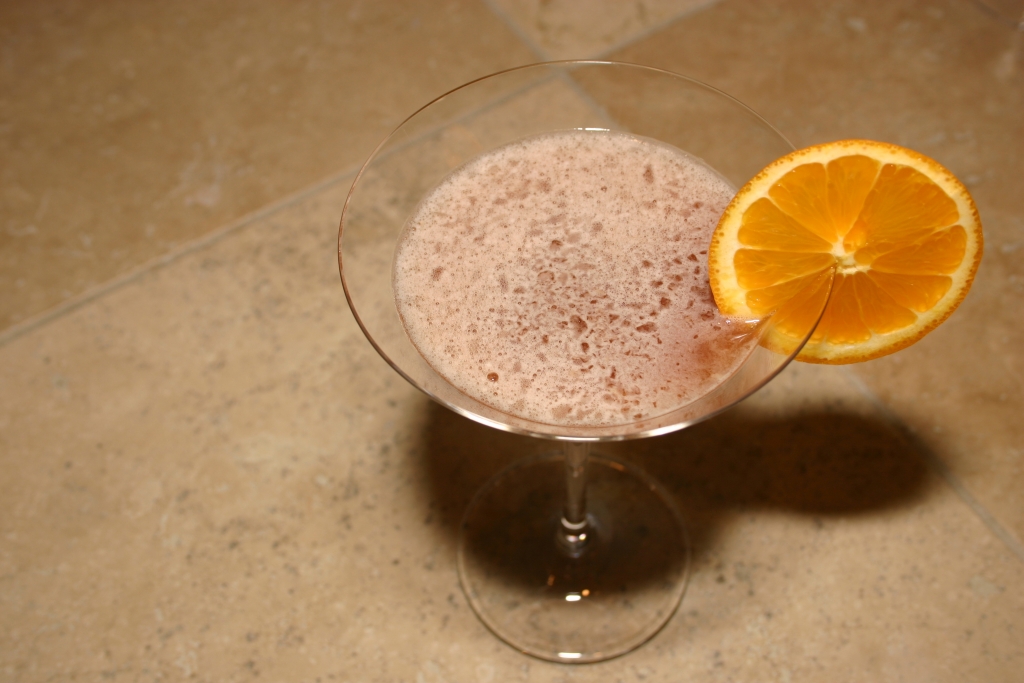 Cocktail Hacker Blood and Sand
1 1/2 oz Scotch
3/4 oz Sweet Vermouth
3/4 oz Cherry Brandy
1 oz Orange Juice
Another suggestion that I found in "The Joy of Mixology" by Gary Regan was to increase the orange juice considerably and transform this cocktail into a brunch libation.  I gave this a try and really enjoyed it a great deal.  In fact, when I make B&Ss in the future I'll be making this recipe in conjunction with a nice brunch.  I decreased the Scotch back down to 3/4 oz so one could have a couple with brunch and not noticed ill effects.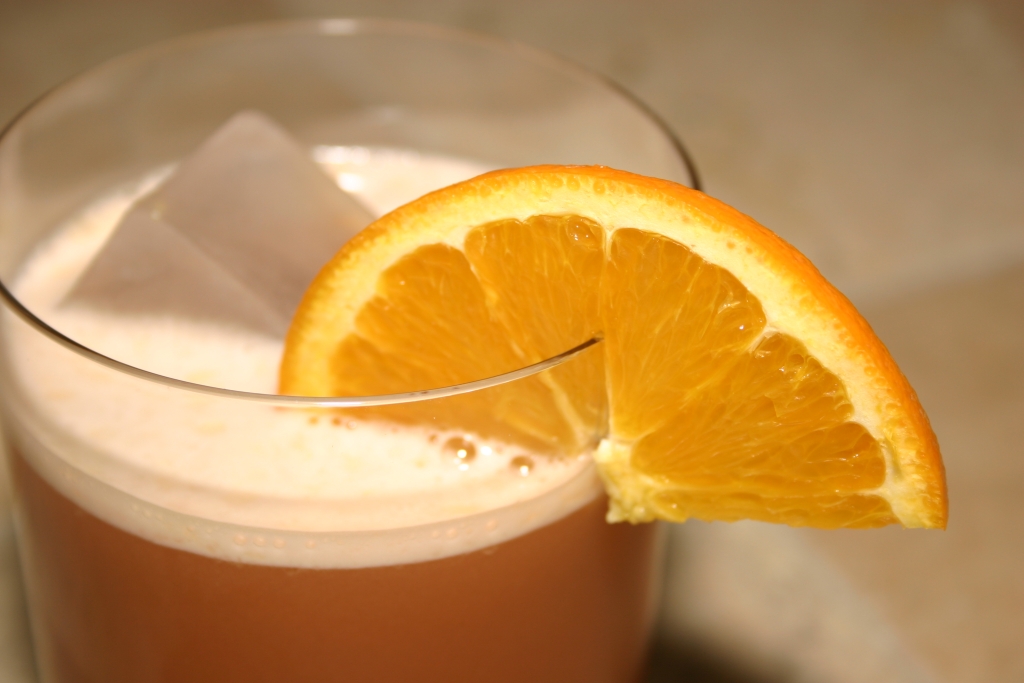 Cocktail Hacker Blood and Sand - Brunch Recipe
3/4 oz Scotch
3/4 oz Sweet Vermouth
3/4 oz Cherry Brandy
4 oz Orange Juice