Posted by Reese
on 2008-07-30 @ 07:51am
Santa came extra early this year folks! Shortly after we launched the site my Aunt Ronnie ordered a boat load of cocktail books from Harper Collins. They all arrived yesterday!  As a result the Cocktail Hacker library has increased exponentially.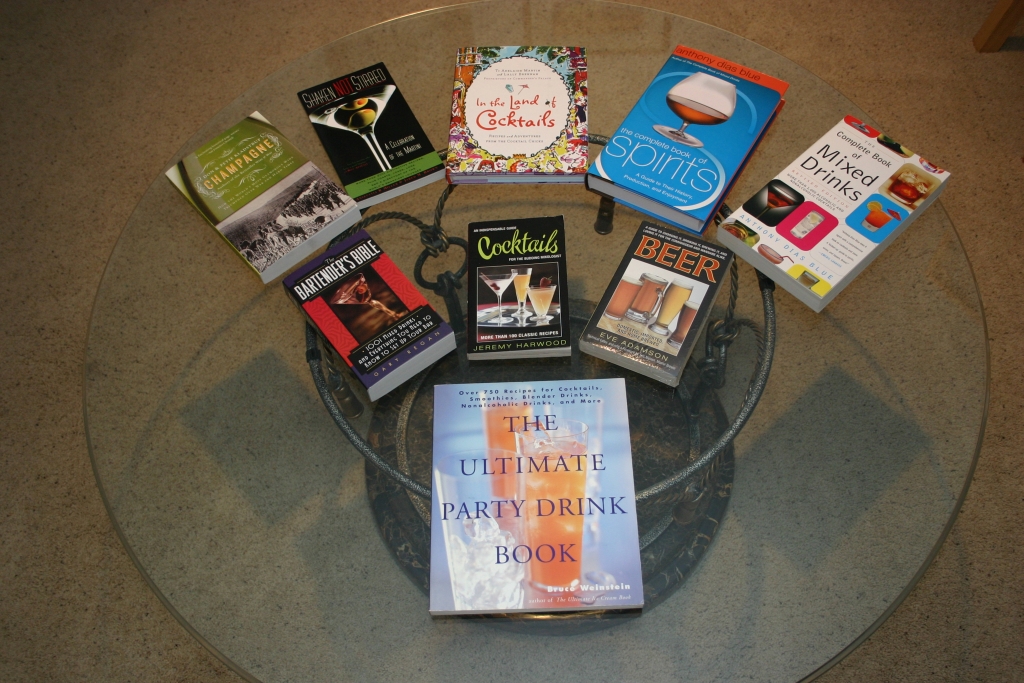 Here's the list of books that Ronnie got for us:
The Ultimate Party Drink Book – Bruce Weinstein
The Bartender's Bible – Gary Regan
Cocktails: An Indispensable Guide For the Budding Mixologist – Jeremy Harwood
Beer – Eve Adamson
champagne – Don and Petie Kladstrup
Shaken not Stirred –  Anistatia R. Miller and Jared M. Brown
In the Land of Cocktails – TI Adelaide Martin and Lally Brennan
The Complete Book of Spirits – Anthony Dias Blue
The Complete Book of Mixed Drinks – Anthony Dias Blue
I'm really looking forward to reading each of these and we'll be posting reviews/highlights as we do.  Thanks so much Ronnie!