Posted by Reese
on 2009-06-09 @ 06:19pm
When I started Cocktail Hacker a little over a year ago my liquor shopping trips were strategic in nature, now it's a decidedly more tactical affair.  In times past I would go to the store some times with a goal, more often not, and I would come home with spirits that sounded like they might be good.  Problem with that is the little "might" lurking in front of "be good".  Most of the stuff I bought was very good, but there were a select few that just weren't.  Further, of those that were good some of them simply didn't fit the use I had in mind for them.
Flash forward to today and specifically this week's cocktail.  When I shop now I usually have specific items in mind that I want.  Granted I still do some experimenting with my purchases, but it's no longer the predominant method of selection.  As an example, one of this week's cocktails is the Rum and Coke.  Now, I have a pretty sizable rum collection already so that wasn't really the problem.  Problem was my collection wasn't all that varied.  I really want to try a Rum and Coke with a variety of rums (light, gold, dark, spiced, etc) but I want my choice of rum in each to be a solid representation of its respective category.  That's the sort of situation where I turn to the Jedi Masters for advice.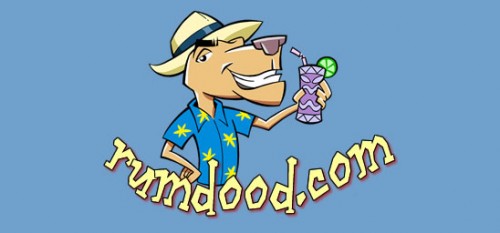 In this case the master of all things rum is Rum Dood (AKA Matt Robold).  Dood's blog is devoted to the subject and there you'll find well thought out reviews, excellent cocktails and in my case the education I needed on what rums to keep an eye out for.  About a month ago I asked Dood for a suggestion on a gold rum for everyday mixing and nearly immediately got back suggestions of Appleton Estate V/X and Mount Gay Eclipse.  I opted for the Appleton Estate V/X and the suggestion was spot on.  Last week Dood really piqued my interest with a post entitled Rum 101: How to Get Started with Rum.  The post offers Dood's suggested rums from each of the major categories most often used in cocktails.
Today I followed Dood's guidance once again and picked up bottles of Sailor Jerry's Spiced Rum and Flor de Cana Extra Dry White Rum.  You'll be seeing more about those as they relate to cola later in the week.  Until then, stop by Dood's site and take a look at his first Rum 101 lesson.  I think you'll find some valuable insight.